description of the product
RC3
CONSTRUCTION OF THE WING:
Interior entrance door leading from corridors or staircases to e.g. flats in multi-family buildings or rooms in public utility buildings.
Door leaf constructed of a wooden rail and stile set topped with two HDF boards. The in-fill is a special POL-SKONE structure. Leaf thickness: 50 mm.
STANDARD EQUIPMENT (INCLUDED IN THE PRICE):
metal or fixed wooden door frame
oaken threshold with a height of 20 mm
strip type mortise four-point bolt lock (2 bolts, 2 hooks), spacing: 92 mm, colour: silver
pivot hinges adjustable in 3 planes in the colour of silver - 4 pcs
anti-burglary bolts - 5 pcs
pre-drilled for the GARDA handle (spacing: 92 mm)
DOOR FRAMES:
rebated SYSTEM: fixed metal door frame
ADDITIONAL (available at an extra charge):
SILKSTONE CPL surface
adjustable wooden door frame
GARDA rosette in the colour of silver
class 3 GARDA handle (spacing: 92 mm) in the colour of silver
class 6 cylinders in the colour of silver or nickel satin
viewer
change of oak threshold to stainless steel threshold (applicable to the metal door frame)
GARDA handle in the colour of black
GARDA upper rose in the colour of black
GARDA cylinder in the colour of black
edges in other colours are available - upon consultation with the Sales Department
DIMENSIONS:
metal door frame:
door leaf (in rebate): 924 x 2022 mm
door (on the external side of the door frame) : 1004 x 2071 mm
wooden door frame:
door (on the external side of the door frame) : 1012 x 2075 mm
optional dimensions (wooden door frame): 880x1950 mm;
880x2000 mm; 880x2075 mm; 980x1950 mm; 980x2000 mm;
980x2075 mm; 1012x1950 mm; 1012x2000 mm
width 90 Plus - 1024x2075 mm (1032x2075 mm in the wooden door
frame version) allows getting a clear opening of min. 900 mm when
the door leaf is opened at an angle of 90°
ADDITIONAL INFORMATION:
burglary resistance: class RC3 according to PN-EN 1627:2012
acoustic insulation: D1-30, D2-30, Rw=32 dB
4 mechanical class according to PN-EN 1192:2001
ITB technical approval: ITB–KOT-2018/0713 edition 1
Select a model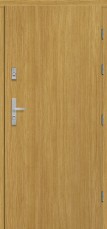 W0
SILKWOOD
PAINTED
ECO TOP
VENEERED
HIGH TOP
UNI MAT PLUS
SILKSTONE
LAMISTONE CPL
LAMINATED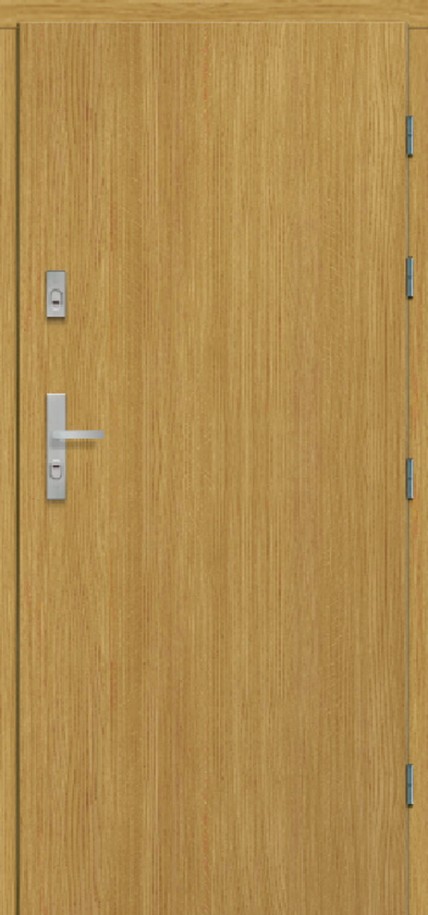 System
REBATED SYSTEM
Surface
HIGH TOP
PAINTED
ECO TOP
LAMISTONE CPL
SILKSTONE
LAMINATED CPL
VENEERED
UNI MAT PLUS
CAD library
GROSS PRICE FROM
2487,06 PLN
remember
Inspirations