description of the product
HIGRO
CONSTRUCTION OF THE WING:
Non-rebated system door. The leaf structure consists of a polyurethane rail and stile set reinforced with plywood and topped
on both sides with HPL laminate with a thickness of 2 mm. The in-fill is made of a special thermal insulation core. The door is designed for residential, public utility, industrial and warehouse buildings as interior doors used to close openings within interior walls between rooms. The door is particularly designed for rooms where higher relative air humidity and temperature prevail, e.g. saunas and swimming pools.
STANDARD EQUIPMENT (INCLUDED IN THE PRICE):
mortise lock with stainless steel face side
stainless steel pivot hinges – 2 pcs
Metal door frame made of 1.5 mm thick hot galvanised sheet metal in the colour of white (RAL 9016), grey (RAL 7047) and blue (RAL 5010), anthracite (RAL 7024). Other RAL colours are available at an extra charge - upon consultation with the Sales Department (apart from metallic and pearl ones)
ADDITIONAL (available at an extra charge):
drop seal
reinforcement for door closer
hinges for metal door frame (1 set)
stainless steel grill
Higro handle and Higro lower rosette made of stainless steel
stainless steel panels glued to the leaf bottom side or at the handle height
adjustable frame - technical door catalogue
ADDITIONAL INFORMATION:
mechanical class: class 2 of mechanical resistance requirements, i.e. average service conditions
resistance to climatic conditions:
class 3 acc. to PN-EW 12219:2002
door made to PN-EN 14351-2:2018
Select a model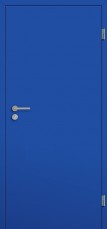 Higro W00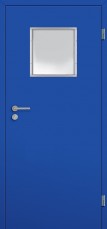 Higro W01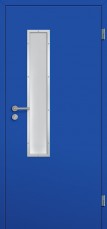 Higro W02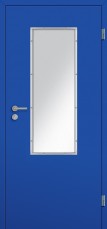 Higro W03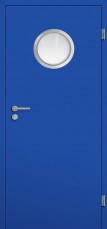 Higro W04
Inspirations