description of the product
DECO INVEST
CONSTRUCTION OF THE WING:
In POL-SKONE leaves with a metal door frame and an automatic door closer, type T hinges ("70"-"80" – 3 pcs, "90"-"110" – 4 pcs) are used as a standard.
MECHANICAL CLASS III
Door built of a rail and stile set made of coniferous wood, topped with HDF boards on both sides; the in-fill is made of perforated chipboard. The leaf edge is protected with a stainless steel profile. Fixed metal FD12 door frame, optionally adjustable. The door has the mechanical class III.
STANDARD EQUIPMENT (INCLUDED IN THE PRICE):
matt or tempered transparent 4 mm thick glass
glazing with a stainless steel frame or porthole BMD4 type stainless steel frame, LACOMAT glass
single-point mortise lock with 72 mm spacing and stainless steel face, key-operated, for a cylinder or a bathroom lock
hinges: type T – for the metal door frame ("70"-"90" – 3 pcs)
reinforcement for door closer
stainless steel protection of the door leaf edge (the lock side and the hinge side)
glazing with the stainless steel or porthole (BMD) type frame
ADDITIONAL (available at an extra charge):
solid chipboard in-fill
bottom rail and stile set protection against excessive moisture impact
roller lock
stainless steel grip (double-sided)
stainless steel panels
stainless steel ventilation panels
porthole: change to colourless glass
transparent 4 mm thick glass
double leaf door (mechanical class III) - technical door catalogue
ADDITIONAL INFORMATION:
mechanical class III - single leaf door
mechanical class II – double leaf door
Select a model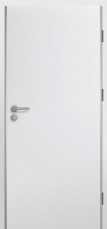 00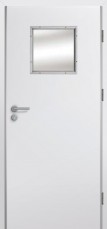 01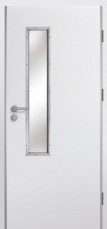 02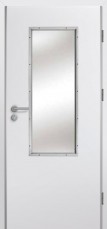 03
04
Inspirations