description of the product
INTERIOR DOOR ETIUDA
DOOR LEAF STRUCTURE:
The door is constructed of a wooden rail and stile set topped with two plain HDF boards with a LAMISTONE CPL, SILKSTONE surface finish. The H wood grain version is available only on the door leaf surface. The standard in-fill consists of: a honeycomb-like layer in
versions A01, A02, A03 and B0; solid chipboard in versions B1, B2, B3 and B4.
No upper rebate both in the rebated system and the
non-rebated system.

STANDARD EQUIPMENT (INCLUDED IN PRICE):
white/brown matt tempered glass, thickness: 6 mm
glazing width in the A01 version – 54 mm; A02 – 205 mm, A03 – 276 mm
single-point mortise lock, spacing: 72 mm (rebated system) or magnetic mortise lock (non-rebated system), key-operated (spacing: 90 mm), for a cylinder (spacing: 85 mm) or a bathroom lock (spacing: 90 mm)
hinges: type B – for the DIN system door frame, type D – for the wooden door frame, type M – for the metal door frame or the hidden DUO satin chrome ("60"-"80" – 2 pcs, "90" – 3 pcs)

DOOR FRAMES:
rebated SYSTEM: POL-SKONE system fixed frame,
DIN system adjustable frame, POL-SKONE system
adjustable frame, fixed metal frame, metal adjustable
frame
non-rebated SYSTEM: DUO fixed frame, DIN DUO
adjustable frame, DUO adjustable frame, VERTIGO
adjustable frame, fixed metal frame, metal adjustable
frame

ADDITIONAL EQUIPMENT (AT AN EXTRA CHARGE):
size "100"
size "110" (applicable to the version B1, B2, B3, B4)
perforated chipboard in-fill (versions B0, A01, A02, A03)
solid chipboard in-fill (versions B0, A01, A02, A03) (third hinge recommended)
third hinge in the door leaf or adjustable pivot hinge:
type B, type D, type K, type C, type M for a width of "60"-"80" hidden DUO type for a width of "60"-"80"
rail and stile set (allowing the user to shorten the door leaf by max. 50 mm on a do-it-yourself basis) (applicable to versions B0, B4)
rail and stile set (allowing the user to shorten the door leaf by max. 90 mm on a do-it-yourself basis) (applicable to versions B0, B4)
reinforcement for door closer
(not applicable to the version A01, A02, A03)
bottom rail and stile set protection against excessive moisture impact
(not applicable to leaves with ventilation trim)
(not applicable to versions A01, A02, A03)
door lower by 50 mm or 100 mm (rebated system)
(not applicable to versions A01, A02, A03)
door lower by 55 mm or 100 mm (non-rebated system)
(not applicable to versions A01, A02, A03)
door higher by 50 mm or 100 mm
(not applicable to versions A01, A02, A03)
door higher by 150 mm or 200 mm
(not applicable to versions A01, A02, A03)
version A01, A02, A03 door lower by 50 mm (rebated system)
version A01, A02, A03 door lower by 55 mm (non-rebated system)
version A01, A02, A03 door higher by 100 mm
version A01, A02, A03 door higher by 200 mm
ventilation trim (applicable to versions B0, B1, B2, B3, B4)
ventilation trim A01 with the "60" - "100" widths
ventilation trim A02, A03 with the "70" - "100" widths
tempered 6 mm glass in the colour of graphite, transparent
sliding system (not applicable to version A01)

DIMENSIONS OF INTERIOR DOOR LEAVES:
single leaf doors: "60"; "70"; "80"; "90"
additional charge: "100"; "110"
double leaf doors: "60"+"60"; "60"+"70"; "60"+"80"; "60"+"90"; "70"+"70"; "70"+"80"; "70"+"90"; "80"+"80"; "80"+"90"; "90"+"90"
ADDITIONAL INFORMATION:
Select a model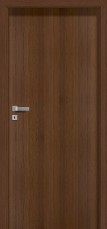 B0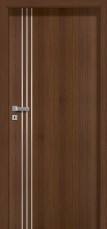 B1
B2
B3
B4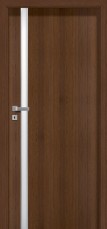 A01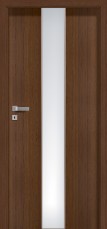 A02
A03
Inspirations