description of the product
FLEXI POL-SKONE SYSTEM FOR HARMONY CONCEALED DOOR FRAME
SYSTEM
SPECIFICATIONS
Mechanical resistance requirements class 2, i.e. average service conditions
LEAF STRUCTURE
Non-rebated system leaf (opened outwards) or with a notch (opened inwards). The door leaf structure consists of a rail and stile
set made of coniferous wood, topped with HDF boards on both sides. The leaf in-fill consists of a "honeycomb" type cellular cardboard, perforated or solid chipboard. The rated thickness of the door leaf is 40 mm.
The door leaf is designed in such a way that it can be installed flush with the door frame surface.
DOOR LEAF FINISH
Smooth painted, veneered or prime-coated surface for DIY painting.
DOOR FRAME - COLOURS
Concealed door frame for inwards or outwards opened doors. Made from anodised aluminum, raw aluminium for do-it-yourself painting in the colour of the wall or painted in white (RAL 9003), black (RAL 9005).
ACCESSORIES
Standard equipment:
concealed hinge (adjustable in 3 planes) - quantity of hinges as per table key-operated, cylinder or bathroom type magnetic lock
Auxiliary equipment (available at an extra charge):
drop seal preparation for an additional hinge (extra charge to the door leaf)
hidden hinge for the Harmony door frame in the colour of white, black or
silver door frame adaptation to the HOBES 2784 roller lock
HOBES 2784 roller lock door frame available with averse or reverse action
electric strike – contact with the Sales Department
for other door dimensions – contact the Sales Department
HARMONY door frame trimmed every 10 mm is available - the maximum trim is 100 mm
DIMENSIONS
WIDTH
HEIGHT
door
dimension
Sd
So
Hd
Ho
"60"
695
705
2092*
2082**
2100*
2090**
"70"
795
805
"80"
895
905
"90"
995
1005
"100"
1095
1105
* door openable inwards
** door openable outwards
Sd – door frame external width
So - installation hole width
Hd – door frame external height
Ho - installation hole height
Select a model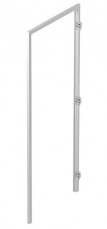 harmony system pol-skone
bestseller
speed delivery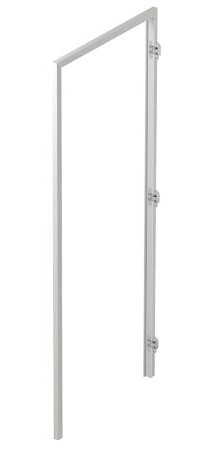 Inspirations