New Better Interior - PRODUCT CATALOGUE 2021 Edition II
New Better Interior - PRODUCT CATALOGUE 2021 Edition II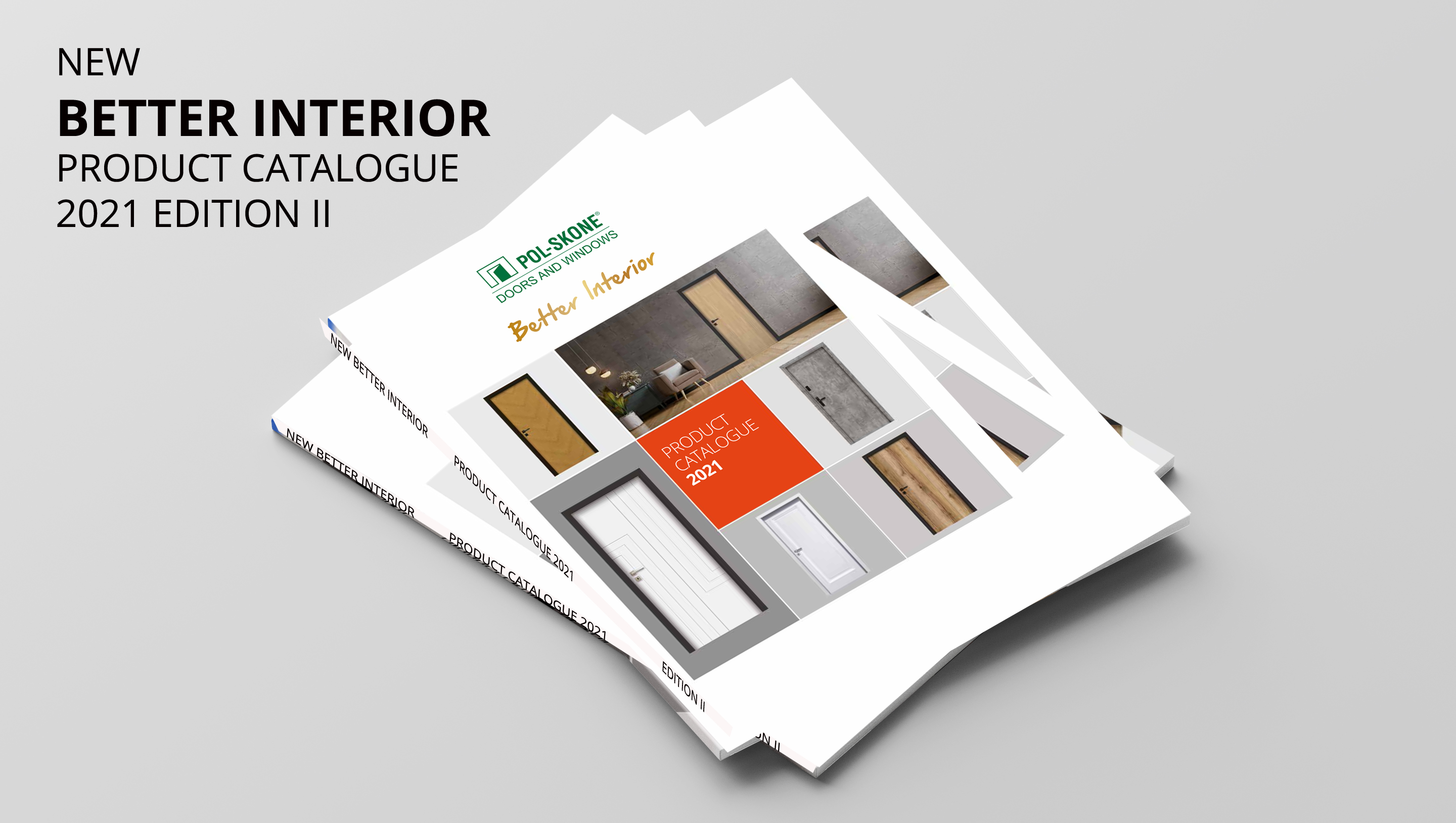 In the Better Interiors catalogue we present a wide and comprehensive POL-SKONE offer. In the II/2021 edition our portfolio is enriched by new collections of interior doors and innovative colour solutions. Our products are made with the needs of the most demanding interiors in mind. For more than 30 years, we have been setting new directions of brand and industry development. POL-SKONE products match the latest interior design trends.
New colours
The POL-SKONE colour range constantly adapts to the trends in interior design. Updating the colour palette is the response to the needs of our Customers. New shades enrich UNI MAT PLUS line (novelty 645 lava and 646 stone), LAMISTONE (231 oak halif) and SILKWOOD (450 white matt and 451 black matt). MODENA interior doors have been extended by the colour black 002 (RAL 9005).
The most fashionable colours of 2021
The upcoming trend in painted door colours is Indigo Blue. Voted the trend colour of 2020, it will be used in many modern interiors. Dark leaf coatings look extremely luxurious. Combined with golden aluminium decors they give elegance to the area. The whole is complemented by decorative accessories, e.g. golden handles, which look unusual when combined with dark colours. In POL-SKONE offer they are available among others in painted collection TIARA.
New collections of internal doors
New designs of interior doors from POL-SKONE are also in line with architectural trends. The painted door collection was joined by CREATO line with rich colouring of UNI MAT PLUS surface characterised by silk haptics and special coating resistant to fingerprints. Their originality is also added by laminated safety glass VSG 44.2 in black colour, consistent with the trends in modern joinery. Another novelty is the solid HARMONY INVEST with rich colours from the ECO TOP, LAMINATED CPL, LAMISTONE CPL, SILKSTONE, UNI MAT PLUS collections, natural or painted veneers. The covered Harmony door frame allows you to optically enlarge your home without any visible division between the door and wall. Thanks to the possibility of matching the colour of the leaf with the colour of the wall, the door remains invisible and fully adjusts to the interior design. In addition, HARMONY INVEST doors ensure acoustic insulation at Rw=37 dB.
New catalogue available to download at:
Download