Blog
The timeless beauty of veneered doors
Timeless beauty of veneered doors
Choosing the right interior doors largely determines the character of a given flat or house. When planning your choice, remember that the doors will serve you for years, so they must be solid, made of high quality materials, and their design must be timeless. It should also be remembered that even a seemingly austere room, kept in a cool black and white colour scheme will undoubtedly be warmed up by a natural wood accent.
POL-SKONE veneered doors will perfectly match elegantly furnished interiors, and the naturalness of veneers will emphasise the true beauty of the door. The guarantee of quality and solidity is the use of high quality natural materials - because it should be emphasised here that POL-SKONE brand has always been based on selected wood prepared in its own sawmills and drying plants.
Natural beauty of veneer
The distinctive feature of natural veneer is its unique grain and diverse shades. This unique surface is created by gluing, pressing and thin-slicing the real wood. Each tree and species of wood has its individual characteristics, such as its unique grain pattern. These properties determine the final appearance of the veneered surface on which the door is covered. Natural veneers, as opposed to modified veneers, will not form a uniform, consistent grain pattern.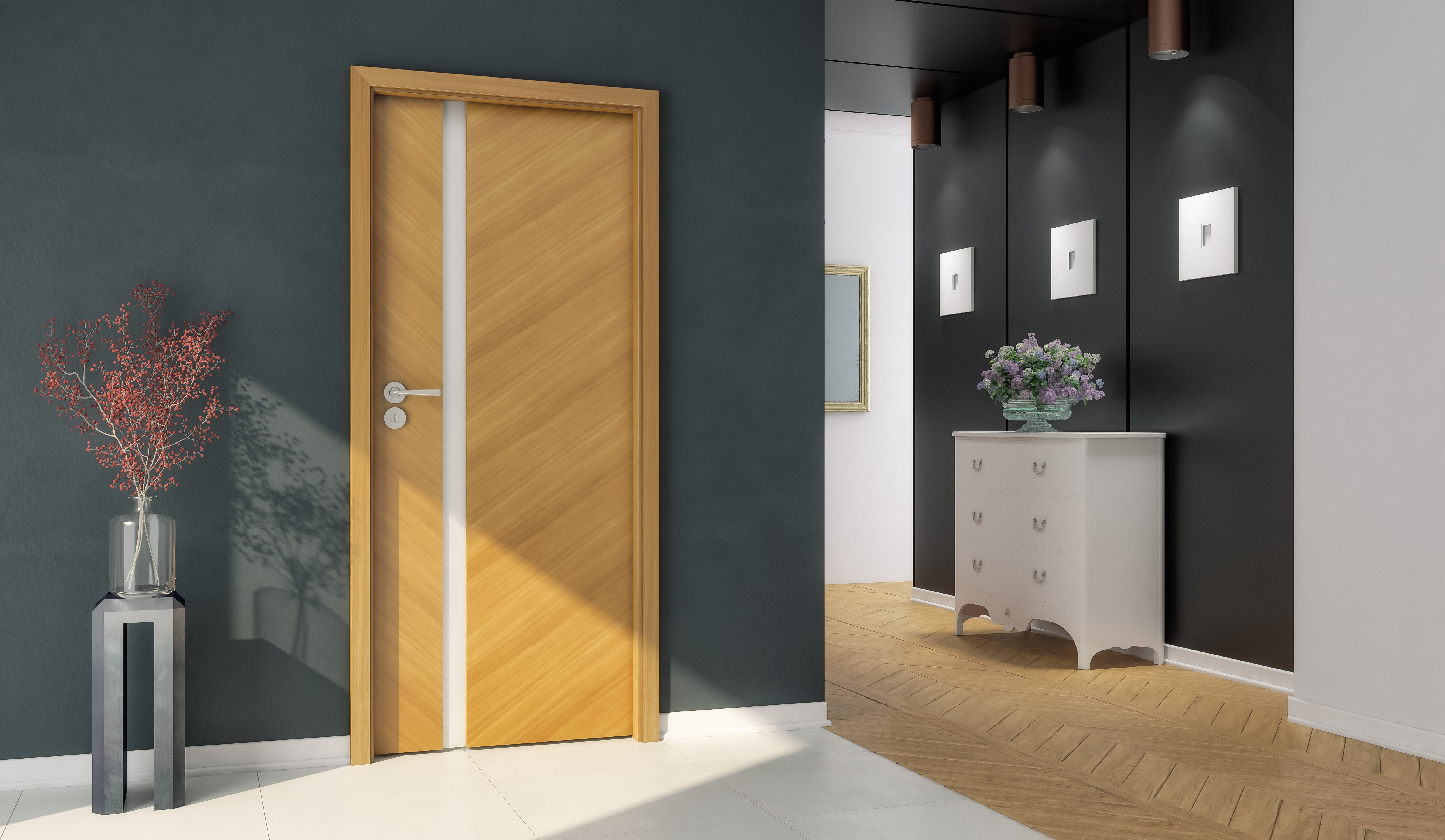 The unquestionable advantage of veneer as a natural material is its authenticity. A unique, irregular and attractive grain pattern makes the POL-SKONE veneered doors unique and distinguishable against an elegant interior. Moreover, veneered doors are covered with ecological UV lacquer applied in semi-open pore technology, which emphasises the natural character of veneer on the one hand, and protects the surface for many years on the other.
Back
Rate:
3.4
/5
Dziękujemy za ocenę