Blog
5 reasons why it is worth choosing painted POL-SKONE doors
5 reasons why it is worth choosing painted POL-SKONE doors
Are you looking for a stylish door that will last for years? Would you like to distinguish your interior? Your dream arrangement will be emphasised by door woodwork in individually selected colour. Painted POL-SKONE doors, available in a wide range of patterns and colours will make your house decor unique.

1. The perfect colour - leaves distinguishing your interior
POL-SKONE Painted collection creates a field for creative arrangements. Thanks to the almost infinite RAL and NCS colour palette, you can choose a unique door design emphasising your space. If your home is based on subdued colours, choose timeless white doors.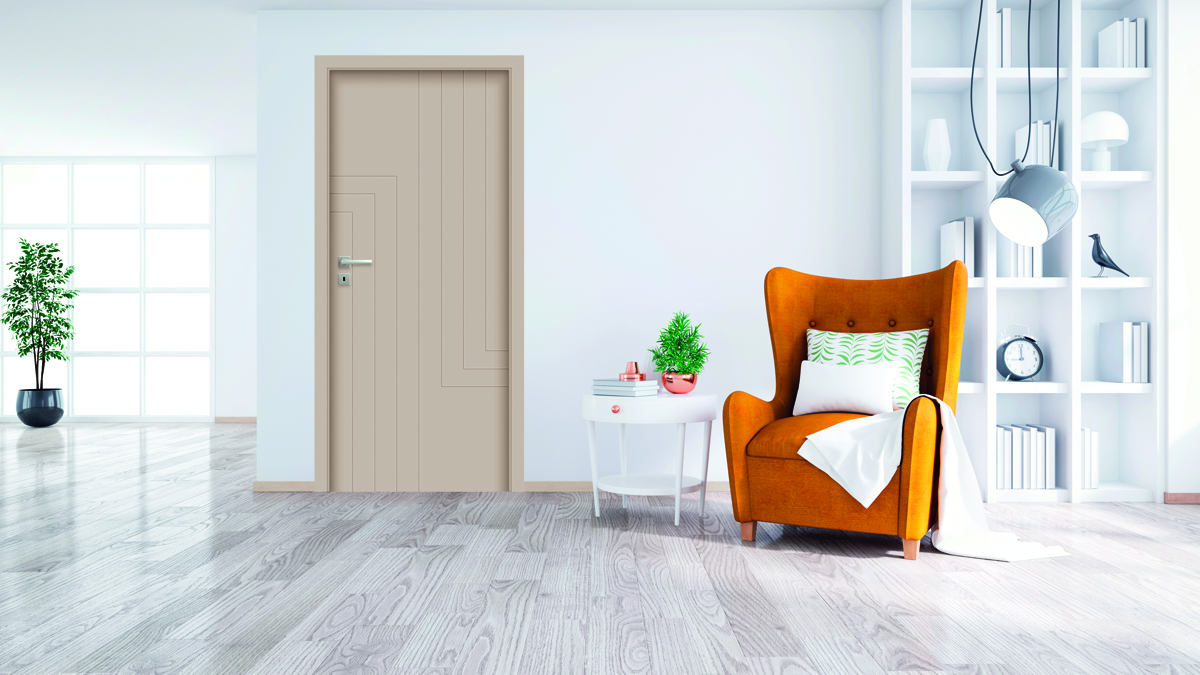 ANMI door style W00, DIN adjustable frame
Fans of modernity will match the ideal door leaves e.g. grey. Bolder or artistic interiors may use colourful doors, e.g. with a hint of energetic fuchsia or juicy orange. Eco flats will be complemented by calming tones referring to nature, e.g. greens. Doors affect the perception of an interior and its atmosphere. Colourful woodwork will be suitable in various rooms: a child's room, bedroom, kitchen. Cheerful mood will be introduced into the house e.g. pastel wings. Original colours of woodwork, e.g. coral, will give a fashionable character to the sophisticated interiors.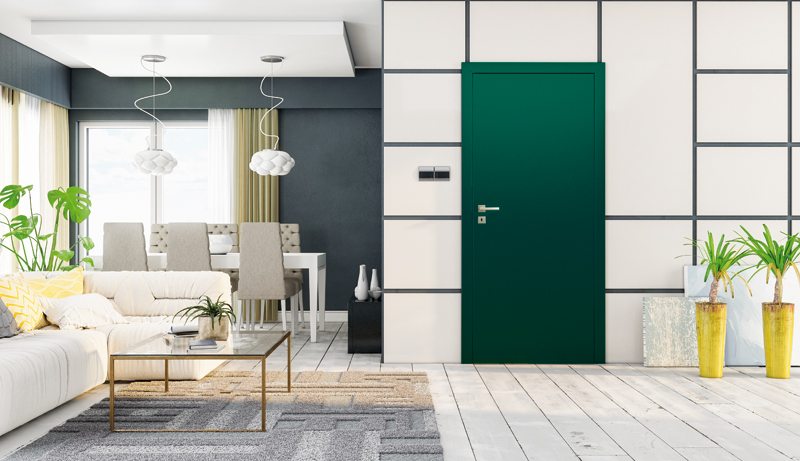 CAMBIO doors, pattern 00, adjustable frame DIN DUO
Interior design focuses on unconventional solutions, today we expect more and more from the arrangement. Well furnished flats are filled with thoughtfully selected elements. Appropriately selected joinery fits in with this trend and can become a key element of the décor. The elegance of the interior will be emphasised for example by black sashes. They will give the rooms a refined expression, and at the same time introduce a unique, sensual mood. The painted POL-SKONE collection is a high quality design, ideal for exceptional spaces. Doors straight from an interior design catalogue are within your reach.
2. Sophisticated models - colour plus accessories
Regardless of the style in which your living space has been arranged, painted doors will become the highlight of your home. The painted collection also offers the possibility of combining colour with the colour options of accessories. As a result of stylish combination of details you will get a unique door. A unique woodwork will certainly enhance the prestige of your home.
3. Stylish design
POL-SKONE painted doors include as many as 11 collections and over 70 patterns of leaves. Such a wide range will certainly make it easier for you to match the appropriate versions to different rooms. Models rich in aluminium decorative strips, milling and glazing will help. Scandinavian and New York style flats will be emphasised by, for example, the NOSTRE and VERTIGO lines. CLASSIC or FIORD will prove indispensable in classic décor. Minimalist decor will be complemented by e.g. ESTATO, SUBLIME or CAMBIO.
4. High quality
Interior woodwork is an investment for years, so it is worth choosing products of the highest quality. POL-SKONE painted doors are chic and elegant designs, their advantage are high quality materials and solid construction based on wooden frame. Painted collections are coated with ecological acrylic paints.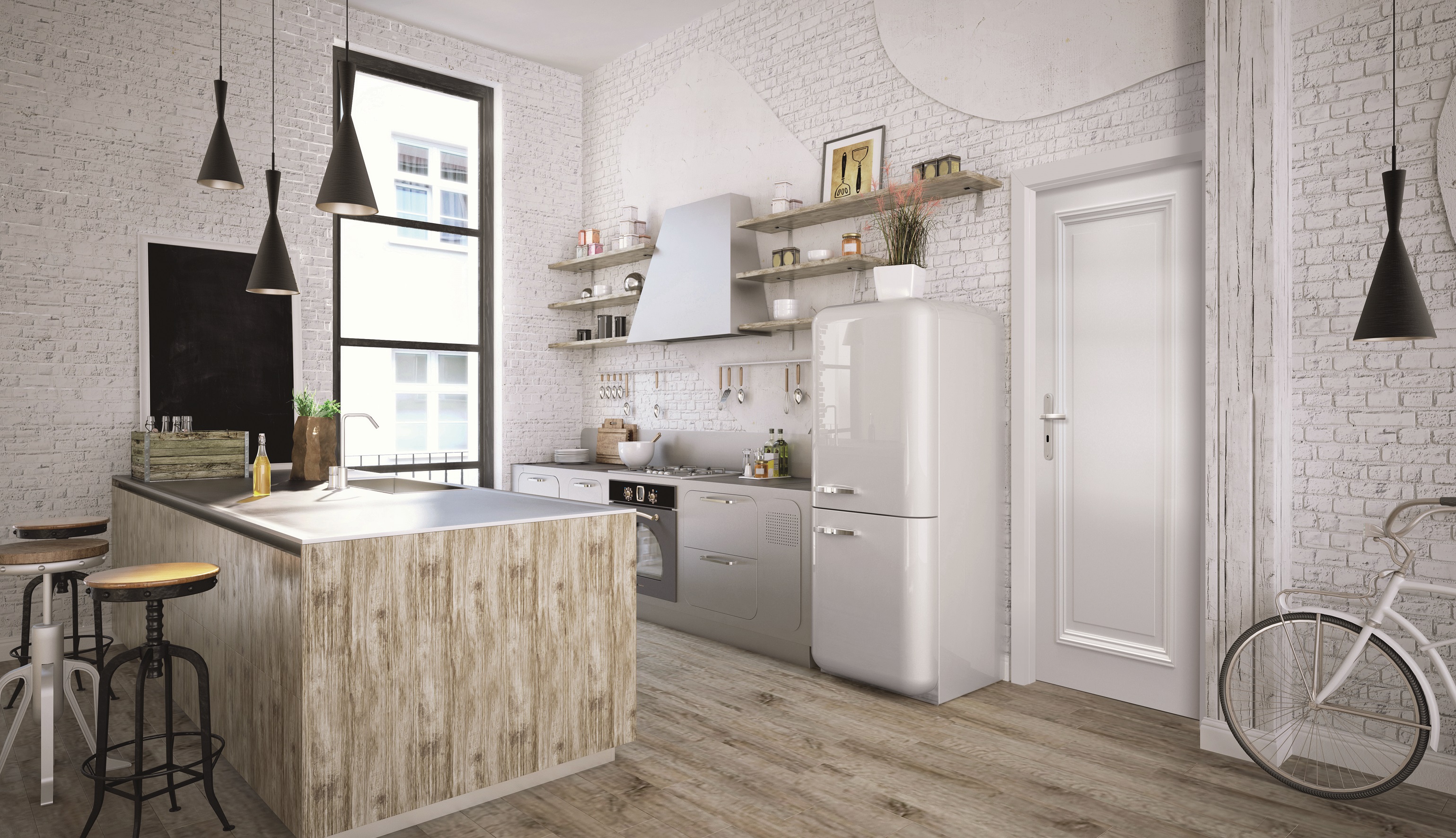 VILANO doors pattern W00, adjustable frame DIN
5.Matching systems
The advantages of POL-SKONE painted products include a wide selection of systems. This will allow you to ensure appropriate functionality for individual rooms of your house. Painted leaves are available in casement systems: rebated and non-rebated, and sliding systems: for building into the wall, wall-mounted Movi and Premium. For CAMBIO, SIMPLE, SUBLIME and TIARA collections we will additionally use the REVES system. CAMBIO line will be given a designer character by a special construction of HARMONY POL-SKONE system, which gives the effect of hiding the transition between the rooms and optically enlarging the interior.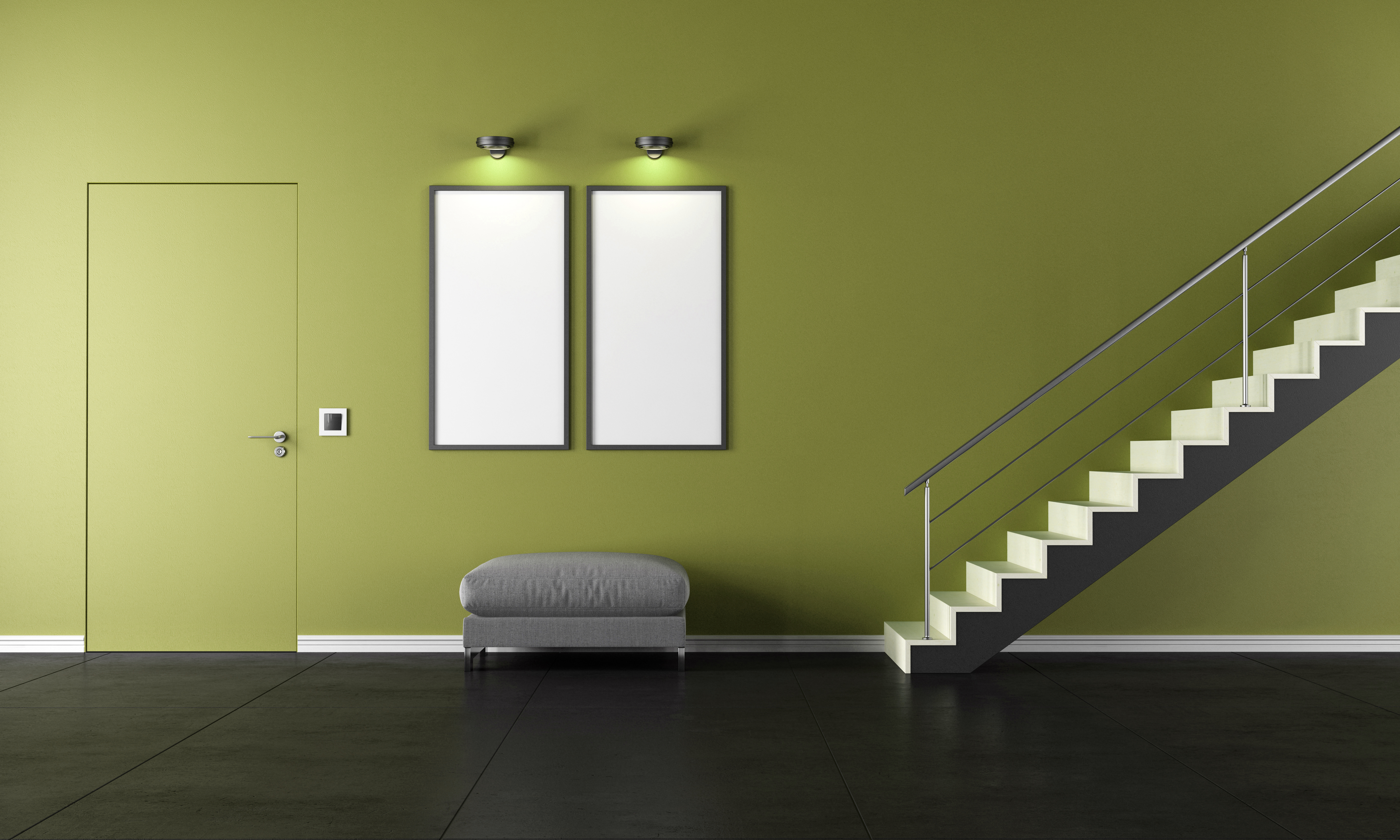 Harmony System
Back
Rate:
3.5
/5
Dziękujemy za ocenę